CBC and CRP - always available
The revolutionary CBC+CRP analyzer DP-H10 performs a complete 3-part CBC and a quantitative CRP analyses out of a single reagent cartridge.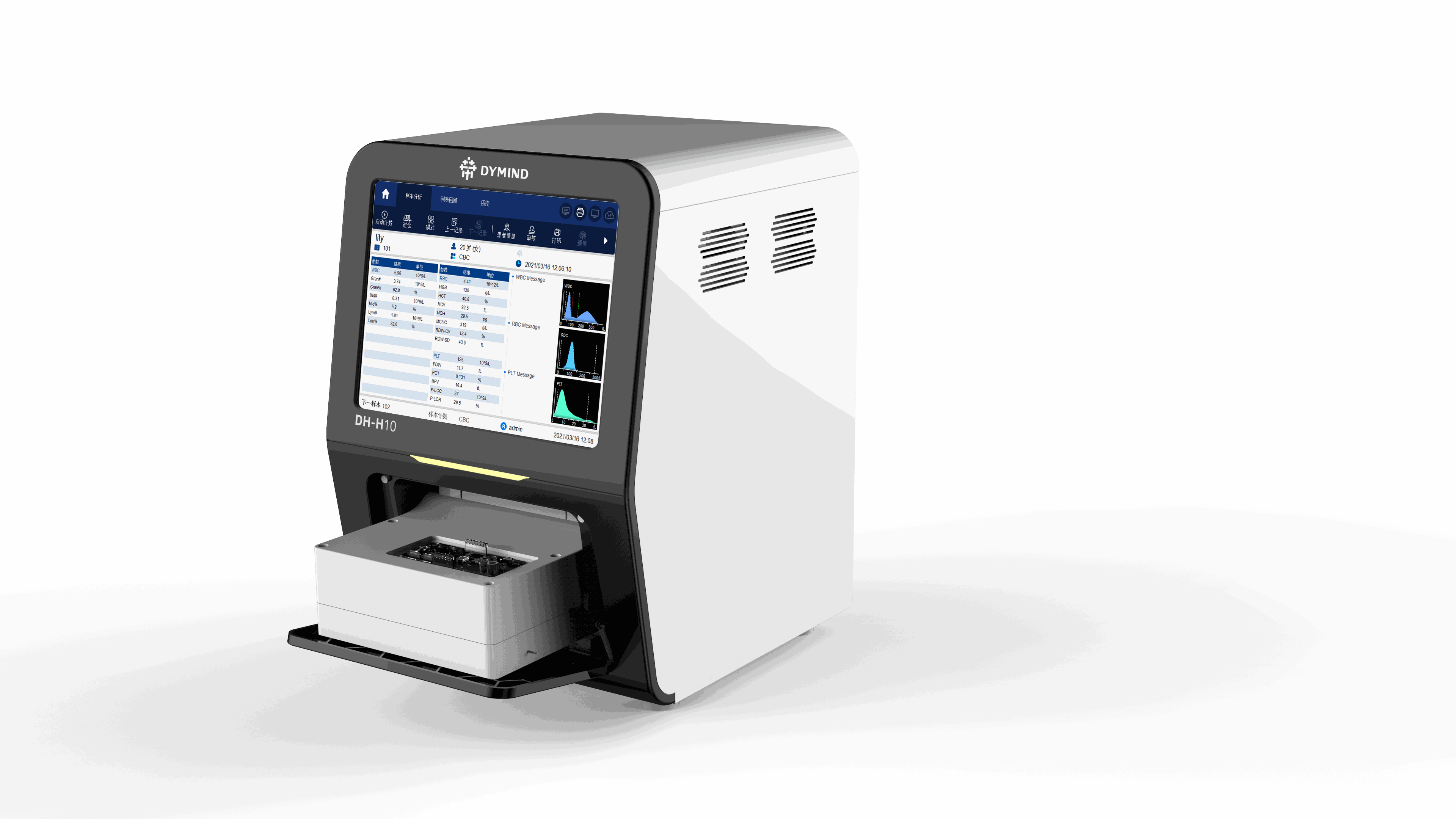 Alle Analysen auf einen Knopfdruck
Blutbild+CRP(+SAA)
Weisses und rotes Blutbild
21 Detailparameter stehen zur Verfügung.
CRP
Quantitatives CRP gemeinsam mit dem Blutbild bestimmen.
SAA (verfügbar 2023)
Serum amyloid A unterstützt die Entzündungsdiagnostik jetzt auch im POC.
Blutbildanalytik war noch nie so einfach
1 Kassette - die Lösung
Keine Mehrkosten
Eine Reagenzienkassette - eine Messung - keine versteckten Kosten.
Wartungsfrei
Keine Verschleppung von Reagenzien oder Patientenproben ermöglichen einen wartungsfreien Betrieb.
Mobil einsetzbar
Innerhalb weniger Minuten ist der Analyzer betriebsbereit egal wo er gebraucht wird.
Einfachste Handhabung
Dank der innovativen Reagenzienkassetten ist das Gerät in Handumdrehen einsatzbereit.