Pointcare V3
The innovative and mobile solution for veterinary diagnostics

Now with an even larger touchscreen
The Pointcare V3 is a microfludic blood chemistry device and was developed from the aerospace industry. The reagent disc is a completely self-contained disposable chemistry panel which has been designed to meet various testing needs. Just 3 drops of whole blood are required to deliver up to 24 precise results within one test.

Capacity for more than 50000 results and also compatible with WIFI, USB and bluetooth.
Continuous quality control for every run gives you reliable results.
There is a great advantage especially for the veterinary medicin because of its small size and its low weight:
There is the possibility to get right away all the needed results, when you visit your patients and there owners at home and you can start immediately the treatment and the medication.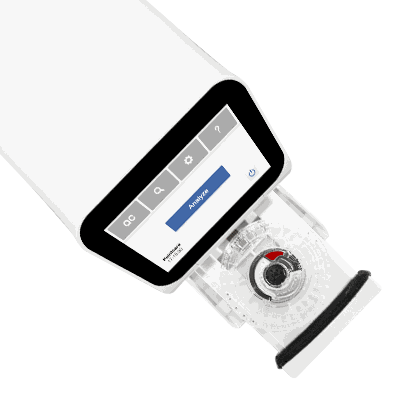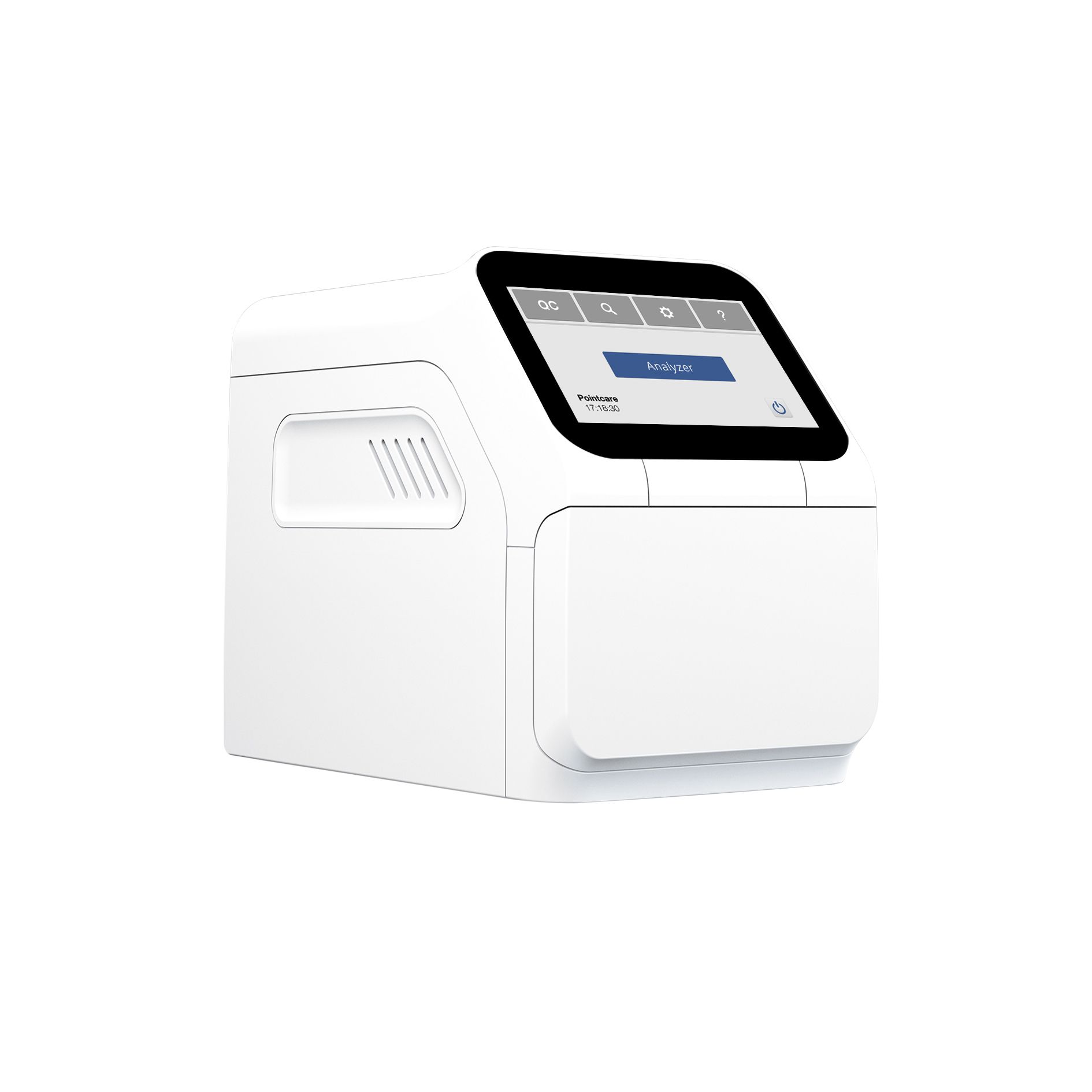 Realtime results to reduce the waiting times and to increase the well-being of the animals and their owners:
A complete panel with 13 chemistry tests runs about 7-14 minutes.
16 different profiles allows you all the possible requests of checkups, not just especially related to the specific diagnostic but also related to the different species of the animals.
Single-use multi-test panel
:
Das Testmenü mit 33 Parametern aus dem Bereich Chemie- und Elektrolyttest ist eines der umfangreichsten im Segment der Point-of-Care-Analysegeräte.
Small box big performance:
Because of its compact design and its small weight (2,2kg) the Pointcare V3 Analyzer suits perfectly in small rooms and you can get it also with power bank if needed.
Reliable lab-accurate results:
The system delivers fast and reliable lab-accurate results and is intended for professional use in a clinical laboratory setting or at point-of-care locations.
Best price performance:
We calculate the price in a way that there is the possibilty to save your expenses with the first disc and nevertheless this Pointcare V3 Analyzer will deliver the best and precise results for the patients and their owners.
Simple process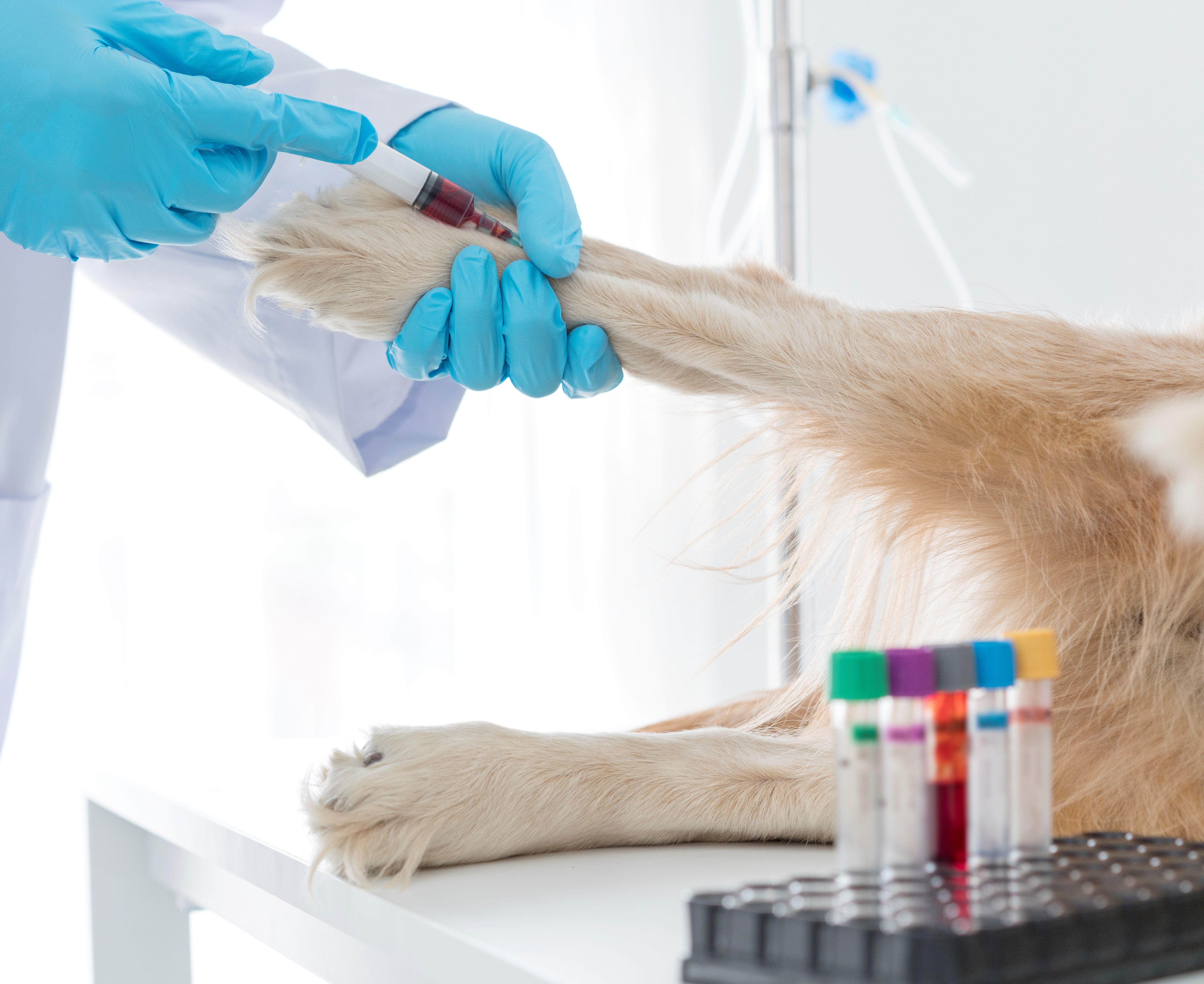 1. Blood sampling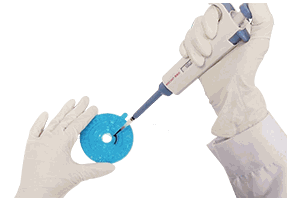 2. Insert blood sample and place rotor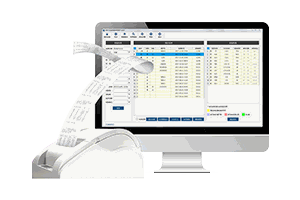 Test Portfolio
33 parameters in 10 profiles can be tested.
Health check up Profile
TP ALB GLO* ALB/GLO* ALT ALP TBIL CRE BUN BUN/CRE* CK AMY GLU CHOL Ca P
Health check up Profile PLUS
TP ALB GLO* ALB/GLO* ALT ALP TBIL TBA CRE BUN BUN/CRE* AMY GLU CHOL K+ Na+ Na+/K+ Ca P

Comprehensive Profile (24 parameters)
TP ALB GLO* ALB/GLO* ALT AST AST/ALT* GGT ALP TBIL TBA CRE BUN BUN/CRE* CK AMY GLU TG CHOL Ca P CaxP* Mg tCO2

Preanastethic panel Plus
TP ALB GLO* ALB/GLO* ALT ALP CRE BUN BUN/CRE*
CK LDH GLU

Liver functions
TP ALB GLO* ALB/GLO* ALT AST AST/ALT* GGT ALP TBIL DBIL IBIL* TBA


Pancreatitis Profile
TP ALB GLO* ALB/GLO* AMY LPS GLU Ca


Blood Gas Profile
CRE BUN BUN/CRE* GLU K+ Na+ Na+/K+* Cl- Ca tCO2 LAC pH P Mg


Renal function
ALB CRE BUN BUN/CRE* K+ Ca P tCO2

Electrolyte
K+ Na+ Na+/K+* Cl- Ca P Mg tCO2

Critical Care
ALT CRE BUN BUN/CRE* GLU K+ Na+ Na+/K+* Cl- tCO2

Liver- and Renal Function
TP ALB GLO* ALB/GLO* ALT AST AST/ALT* GGT TBIL CRE BUN BUN/CRE* GLU

Avian and reptile Profil

TP ALB GLO* ALB/GLO* AST TBA UA CK GLU K+ Na+ Na+/K+* Cl- Ca P

Large animals diagnostics
TP ALB GLO* ALB/GLO* AST GGT ALP BUN CK Ca P Mg

Diabetes Panel
GLU FRU TG CHOL